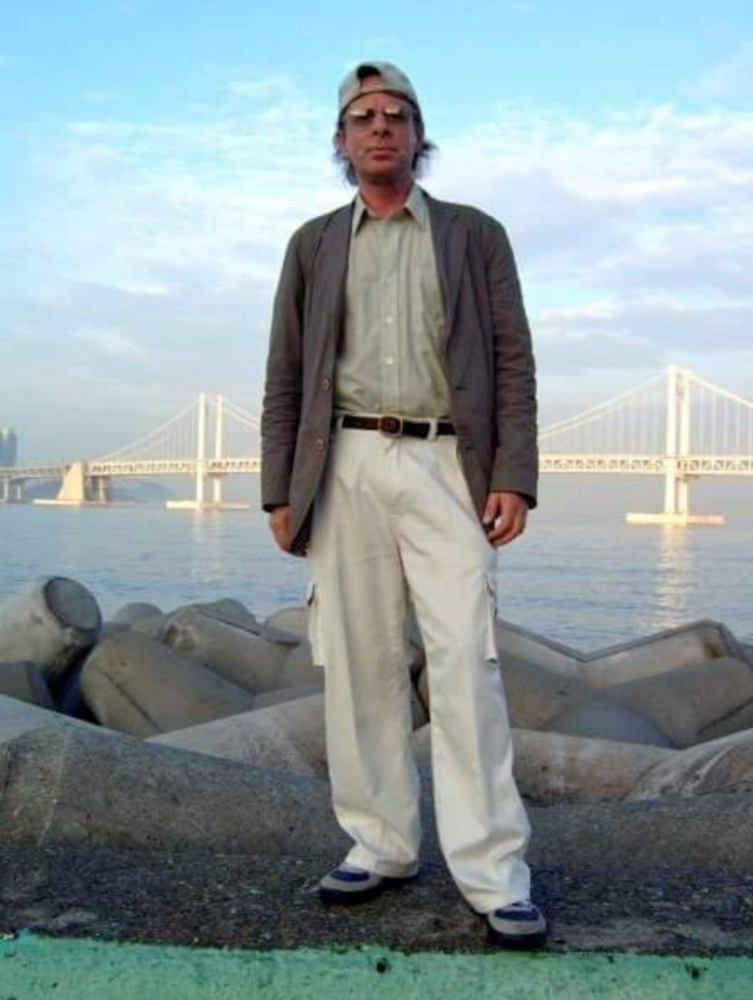 Obituary of Vernon James Mooers
Vernon James Mooers
Born in 1951, passing away from a heart problem and lung and blood cancer on December 21, 2021, Vernon James Mooers had a BA, Cert. in Social Work, a B.Ed., and M.Ed. from STU and UNB. He was an educational therapist/guidance counsellor and taught five years in NFLD before teaching ESL in public schools in Nigeria and South Korea. He was a professor of Education/English for 25 years overseas and taught at 8 universities and colleges and several language institutes in Korea, Oman, China, and Azerbaijan. He grew up in Fredericton but travelled widely.
He also was a musician: played harmonica at such places as The Capital, Saxophone in Bangkok, in Laos, with Shin Chon Blues Band in Korea, Grossman's, The Rex, The Cage, The Black Swan, and The Horseshoe in Toronto, and on St. Laurent Blvd. in Montreal.
During the years, Vernon also wrote extensively, with articles in The Daily Gleaner, Fredericton This Week, Fat City Music Magazine, Books in Canada, and Cross Canada Writers' Quarterly. He published over 200 poems and 19 short stories in journals, such as Descant, Poetry Australia, the Antigonish Review, Nashwaak Review, Pottersfield Portfolio, Nfld Quarterly, Tickleace, and San Fernando Poetry Journal. He published several collections of poetry, including Gypsy Hymns, Nests on the Cliffs, Inside a Mosquito Net, and Crying Mountain: Korea Poems, and a novel, Briefly a Candle.
He won many prizes for writing—in the N.B. Writers' Federation competitions, Nfld Arts and Letters competitions, Cross Canada Writers' quarterly competition, the Atlantic writing competitions, and Metro Seoul Essay Competition, in which he also won the Grand Prize for Poetry. He was interviewed by CBC Radio in Fredericton and NFLD and by newspapers in India, Korea, and Duane's Poetree on the internet. He did readings in Toronto, NFLD, and Korea, and was on a reading tour in China.
Predeceased by his parents, Vella O'Donnell (2002) and Lorne Mooers (1969), Vernon is survived by a daughter Candace of Montreal, brother Colin and sister Lorna of Toronto, friends, cousins including Arne, Morton and Eric Mooers, Barb Seymour, and several second cousins in the O'Donnell and Culliton N.B. sides of the family.
A celebration of life will take place at a later date to be announced. Donations can be made in Vernon's memory to the Writers' Federation of N.B. or the Fredericton Homeless Shelter.


Share Your Memory of
Vernon