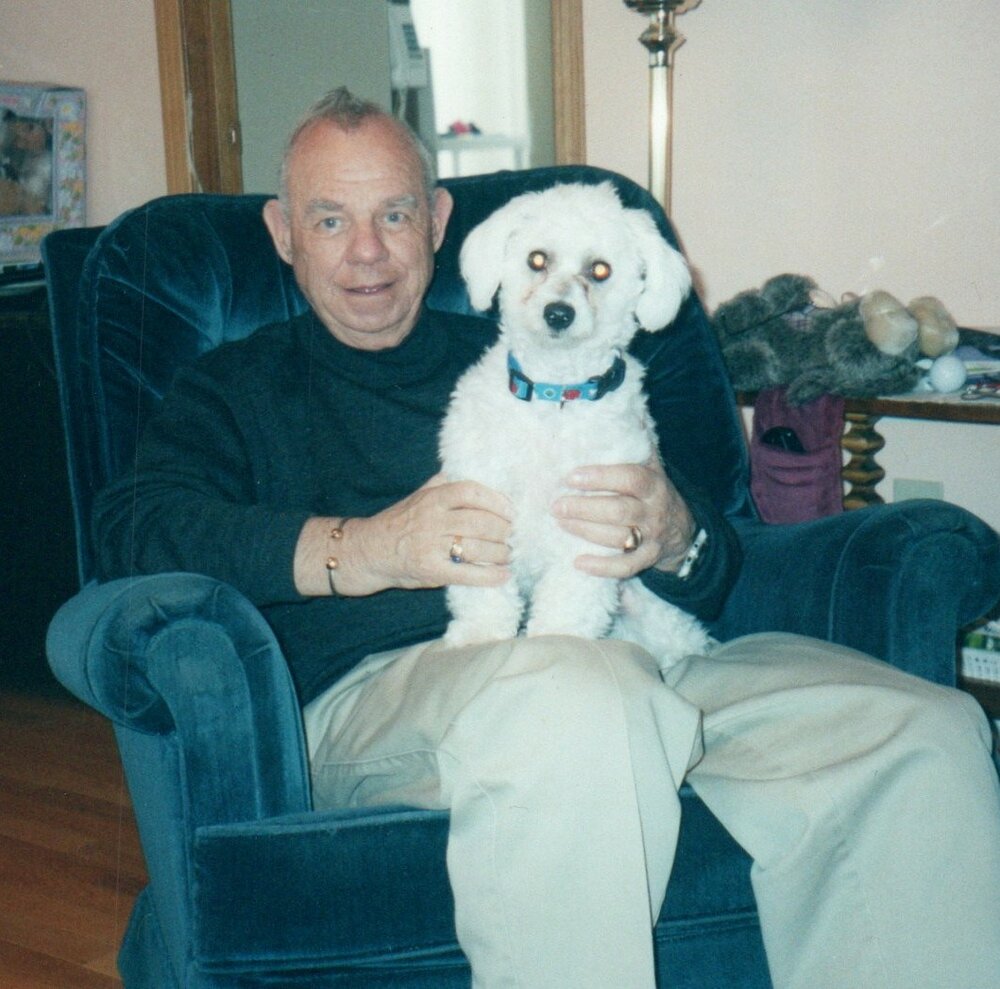 Visiitation
2:00 pm - 4:00 pm
Saturday, May 7, 2022
Hogg Funeral & Cremation Services
10 King St
Minto, New Brunswick, Canada
5063273490
Visitation
6:00 pm - 8:00 pm
Saturday, May 7, 2022
Hogg Funeral & Cremation Services
10 King St
Minto, New Brunswick, Canada
5063273490
Funeral Service
2:00 pm
Monday, May 9, 2022
Saint Michael and All Angels
718 Pleasant Drive
Minto, New Brunswick, Canada


Obituary of Merle Bramwell Moore
With great sadness, the family of Merle Moore announce his passing, which took place on Monday, April 25 at Hospice House in Fredericton.
Merle was born in Minto, NB on October 30, 1936, the eldest of four boys of the late Mae (Chase) and Camille Moore. He became the "man of the house" at a young age when his father went off to war in 1939 and did not return until 1945. When he saw his dad again, a curious Merle asked his mother "who is that strange man, mum?".
Merle attended school until the 9th grade, when he went to join his father working in the coal mines. Eventually, he made his way to Saint John, working at the Simm's Brush factory. An industrious young man, he moved to Fredericton to take a job with the John Palmer Shoe Company. It was during this time that he met his bride, Dorothy Agnew, of Harcourt. They married in October 1963 and soon settled in on George Street in Fredericton. In 1963, Merle began working at Hartt Boot and Shoe Company, where he remained until he retired after 35 years. He also achieved his goal of passing his High School GED. Never one to sit idle, Merle then became an entrepreneur, building garbage barrels with his friend Dick Fulton and detailing cars in his garage.
In addition to his loving wife of 58 years, Merle will be sorely missed by his 2 daughters, Karen Dunn and Angela Moore, as well as his son-in-law Robert Dunn and grandchildren Kathryn and Matthew Dunn. He is also survived by his brothers Malcolm (Juliette) and Cecil Moore and their families. He was a great friend and brother-in-law to Mary Moore, Harrison and Warrenne Agnew, Mary Yates, Margaret Brown and Annabelle Barton. He leaves behind many nieces and nephews and their families. He was predeceased by his brother Leonard Moore, his grandson Mark Dunn, sister-in-law Tina Moore, brothers-in-law John Yates, Ronald Brown, William Barton, James "Boo" Agnew and his canine buddy Max.
Merle was a quiet man but as one good friend said, when he decided to speak, everyone paid attention. He was humble and kind (in Angela's words). Merle loved his community and always found ways to serve it. His involvement on the board of Minlak was very rewarding and he really enjoyed all the people he met there. Merle was a man of faith, serving with quiet competency. Whether it was passing the collection, running the elevator, ringing the bell, serving on the vestry, or setting up church events, Merle could always be counted on to show up and help. He was game to take on most any task, even snake wrangling!
If you knew Merle at all, you know he had a passion for golf. He started playing in his 40's but soon discovered a love of the game that he carried with him until the end of his life. He never missed a chance to play and had planned to golf this year with his brother Cecil at Kingswood Golf Club. He enjoyed playing in many tournaments and leagues. He especially loved his annual trip to PEI with his golf buddies.
Merle was fiercely independent, remaining well dressed and freshly shaven until the end. He has instilled in his children and grandchildren his incredible work ethic, sense of humour and "can do" approach to life. He is beloved by us all and will be missed beyond measure.
Family will receive visitors at Hogg Funeral & Cremation Services, 10 King St., Minto, NB on Saturday, May 7, 2022, from 2-4 and 6-8pm. Funeral service will be held at St. Michael and All Angels Anglican Church, 718 Pleasant Dr., Minto on Monday, May 9 at 2 pm. Reception to follow at the church. Donations in Merle's memory would be gratefully received by St. Michael's Church, Hospice House or a charity of your choice. www.hoggfunerals.ca


Share Your Memory of
Merle