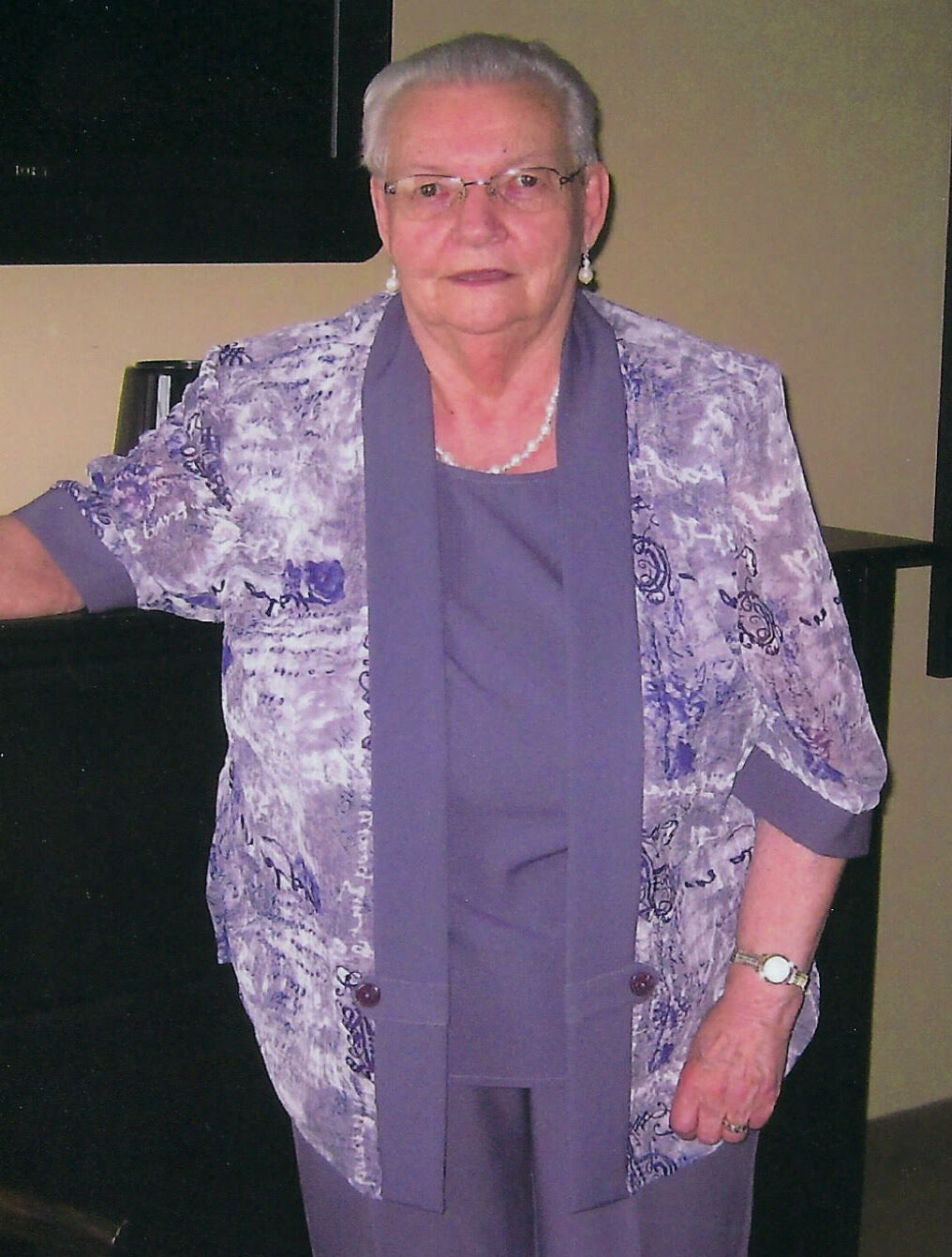 Obituary of Lorraine Lynch
Lorraine was born February 9, 1929 in Collett, New Brunswick, to John and Rose Gaudet. She was the fourth of seven children. The family moved to Minto, New Brunswick when she was still young.
Lorraine was a devoted mother to Richard, Nora, Robert and Mary. To support her children, she worked at Leger's grocery store at the Slope, upgraded her education, worked in the laundry at the Minto hospital and became a nurse's aid at the Minto hospital where she worked faithfully for over 30 years. Children always held a special place in Lorraine's heart and she was always so proud to be Grammy to Monica, Melanie, Christopher and Brittany and a Great Grammy to Owen, Edwin, Morgan, Owen, Spencer, Everly and Sophia.
Lorraine lived her life full of faith, love and caring for others at home, work, with family and friends. She loved to play cards and spent many evenings playing with family and friends. Lorraine enjoyed travel - within Canada, visiting her children and siblings. Lorraine had a special friendship with Carolyn Gallant, her husband Henry and their children, and she enjoyed many trips with them. Although she did not drive, she loved road trips, especially if shopping or ice cream were involved.
Lorraine is predeceased by her parents John and Rose Gaudet, her brothers Joe, Gerry, Medric, Abel, and her sister Yvette. She leaves behind her brother Lionel (Sharon), her children Richard, Nora (Dick), Bob (Nola) and Mary; four grandchildren, seven great grandchildren and many, many nieces and nephews.
Funeral Mass will take place 11:00AM Tuesday, May 2nd 2023 from Holy Rosary Catholic Church. Internment will take place in Saint Bridget's Cemetery, Hardwood Ridge, NB. Anyone wishing to make a donation in Lorraine's memory can consider The Wilfred Bishop Nursing Home (506-327-7853), St Barbara's Parish (stbarbarasparish240@nb.aibn.com)or the charity of your choice.
Funeral Mass
11:00 am
Tuesday, May 2, 2023
Holy Rosary Roman Catholic Church (St. Barbara's Parish)
26 Father Dysart Lane
Minto, New Brunswick, Canada


Share Your Memory of
Lorraine