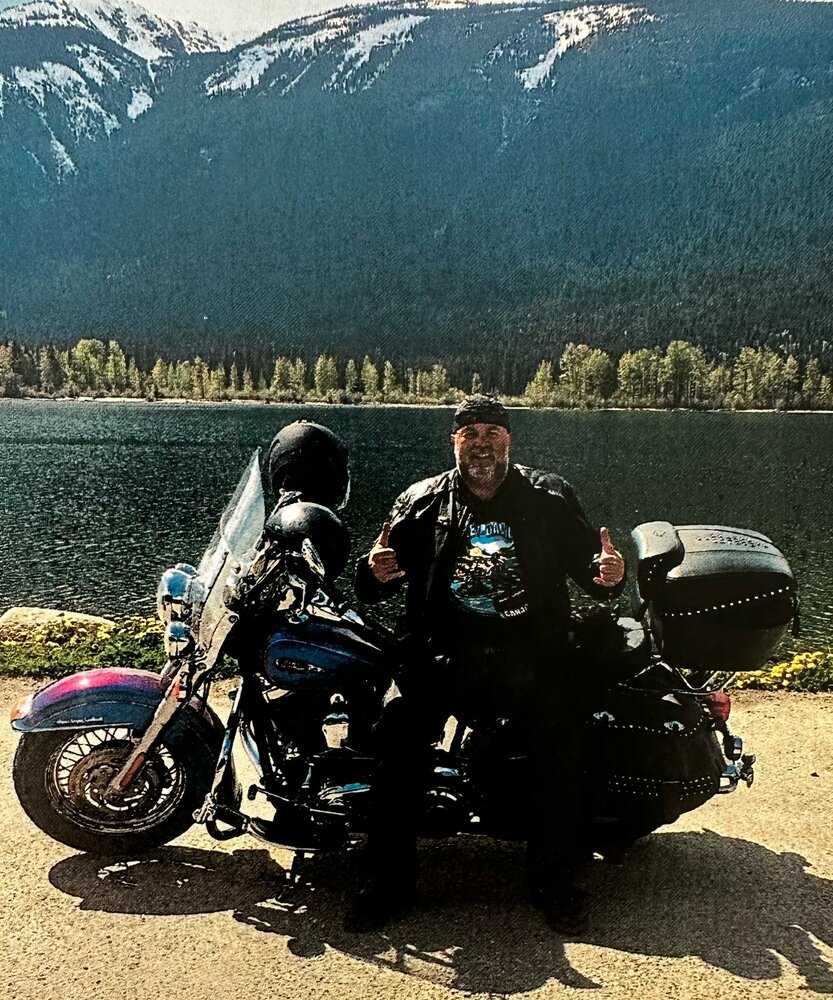 Obituary of Paul William Sinnett
On June 17, 2023, Paul "Bear" was taken from us suddenly. We are left in shock to mourn the loss of his kind soul, but will celebrate the wonderful and amazing way he touched out lives.
He leaves behind his wife, Vivian Sinnett; sons, Justin (Charlene Saunders) Sinnett and Julian Sinnett; stepchildren, Chantelle (Adam) Cowley and Jarid (Smanatha) Wulff; grandchildren, Amaya Cowley, Brynlee Cowley, Wyatt Cowley, Quinn Wulff and Oaklynn Wulff; brother, Brent Sinnett; uncle, Hazen (Bonnie) Wheeler; as well as many dear friends whom he greatly missed.
Paul was born in Minto, New Brunswick, where he was affectionately known as Bear. It was there that his love for sports, hunting, fishing, the outdoors, motorcycles, and socializing, began. His passions grew further as he took fondly to traveling, photography, and ice cream. His greatest love of all, though, was for his family. Bear was fiercely loyal and loving to his family, and that extended into the friendships he made throughout the country. He attended Moncton Community College, and eventually pursued a career in surveying. Bear's career ultimately brought him to Alberta, where he became well-respected in the construction industry. Bear's sense of humor was one of a kind, and his laugh resounds forever in our memory. In life, he took every chance to go full-throttle. Bear's family and friends grieve his loss deeply, and hold ever so tightly to the rich memories he made sure to create with them.
A graveside service will be held 11:00AM Friday, September 1st, 2023 at the United Baptist Cemetery, Minto - 860 NB-10 (Rte. 10).
Lunch to follow at the Royal Canadian Legion Branch # 12
Graveside Service
11:00 am
Friday, September 1, 2023
United Baptist Cemetery
860 NB Route 10
Minto, New Brunswick, Canada


Share Your Memory of
Paul