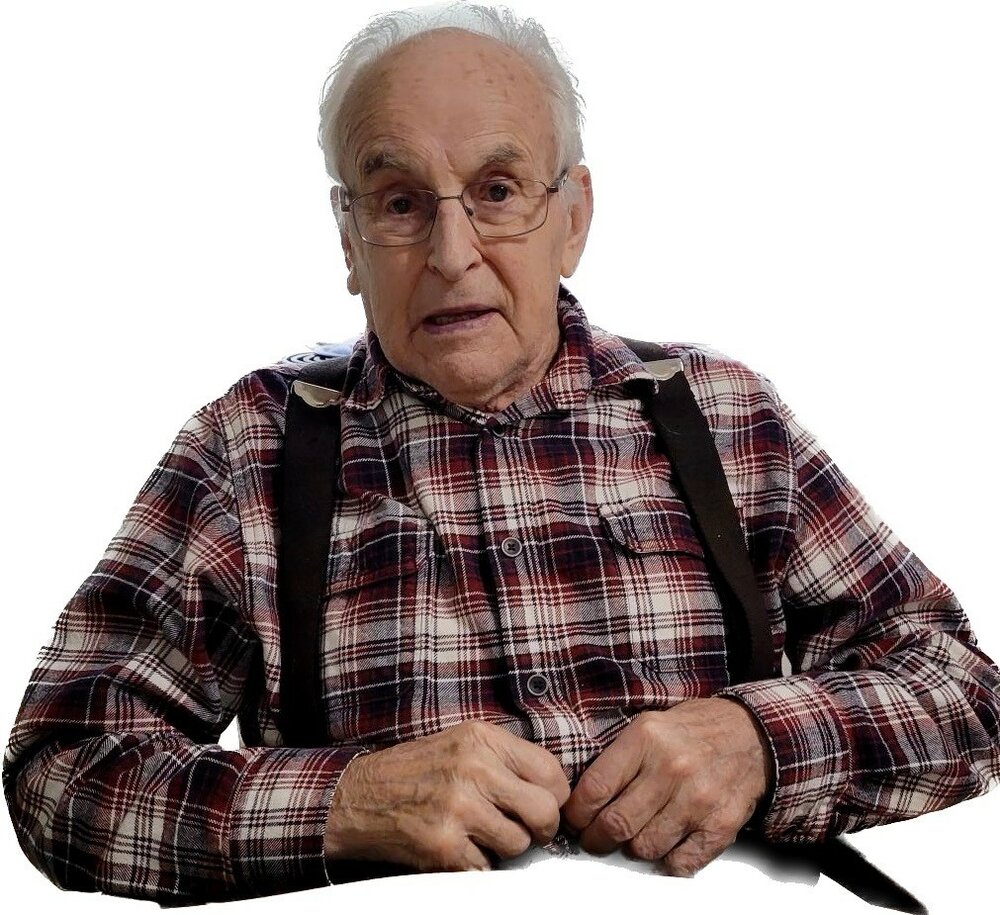 Obituary of Malcolm Murdock Phillips
In Loving Memory of Malcolm Murdock Phillips, known to many as "Mac," was a gentle and cherished presence in the lives of countless individuals. He passed away on September 25th, 2023, at the age of 90, at the Chalmers Regional Hospital in Fredericton. His departure has left an irreplaceable void, but his memory will forever be treasured by those fortunate enough to have known him.
Malcolm was born on March 1st, 1933, and from an early age, he displayed an extraordinary wit and an unwavering zest for life that stayed with him until his final moments. Over his 90 years, he remained a beacon of laughter, wisdom, and love, touching the hearts of everyone who had the privilege of crossing his path.
As the last surviving member of the "original" 9 siblings of Ken and Bertha (Branscombe) Phillips, Malcolm leaves behind a legacy of resilience and familial bonds. He is survived by his devoted wife of 72 years, Glenna (Hutchins) Phillips, half brother Terry, his children, David (Debbie), Brian (Dale), and Wendy (Hal). His grandchildren, Randy (Tracy), Sandra, Aaron (Esther), Jeffrey, Theresa (Nick), Brianne (Tristan), Shayne (Nadia), and Trent, as well as numerous great-grandchildren and great-great-grandchildren.
A skilled carpenter by trade, Malcolm's hands were instrumental in his mastery of stair building, cabinet making, and crafting countless pieces of furniture and homes. His work stands as a timeless testament to his craftsmanship, destined to inspire generations to come.
Malcolm's deep faith provided him with strength and purpose throughout his life. A member of the Cumberland Bay Baptist Church for over 25 years, he found solace and community in his spiritual beliefs. Malcolm was also an avid gardener and a passionate hunter, finding comfort and connection with nature.
Music was another passion that enriched Malcolm's life. He held a profound love for melodies that touched the soul, and he often found joy in listening to music that resonated with him.
A memorial service to celebrate Malcolm's remarkable life will be held Sunday, October 1st, 2023 at 3:00pm at the Cumberland Bay Baptist Church. The family kindly requests that donations be made to the Canadian Diabetes Association or to the Cumberland Bay Baptist Church.
Funeral Service
3:00 pm
Sunday, October 1, 2023
Cumberland Bay Baptist Church
3 Cumberland Bay South Road
Cumberland Bay, New Brunswick, Canada


Share Your Memory of
Malcolm