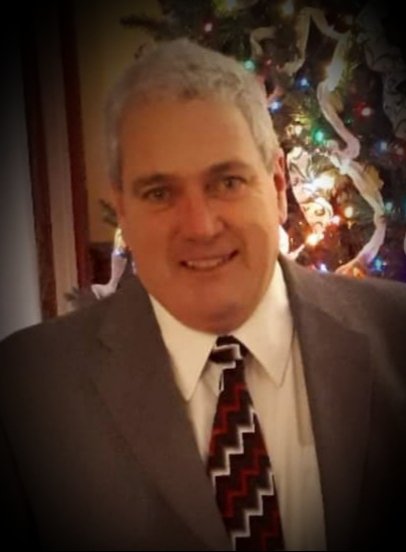 Obituary of Glen Alan Campbell
It is with great sadness that the family of Glen Alan Campbell share the news of his sudden passing. Glen was the son of the late Jack and Margaret (Mills) Campbell and husband to Reta-Ann Best, with whom he had two sons—Matthew Thomas Campbell and Jackson Russell Campbell.
Glen was married to the love of his life, Reta-Ann, for 32 years and has been so fortunate to have had what he called his "one great love!" They have enjoyed a wonderful life together, living in Ottawa and spending many years in Raleigh, North Carolina. They have raised two amazing children who Glen was so very proud of and have created a very special bond with their children. The boys were like best friends with their dad, sharing his extreme passion for music. Over the years, they attended many concerts together and have wonderful memories that will stay with them forever...to them, and the many friends and cousins who often went with them, Glen was the "cool dad."
Glen was born in Minto, New Brunswick and was an exceptional student, graduating valedictorian, attending UNB on full scholarship for his undergraduate degree, and receiving the Canadian Research Council Scholarship to pursue his Master in Computer Science. He was an active athlete throughout his school years. He played many sports and was a serious golfer. Glen was an avid sports fan. He was dedicated to his Pittsburgh Steelers, UNB V-Reds Hockey Team, and Toronto Maple Leafs (a tradition handed down from his father). Glen was an intelligent, strong, and warm-hearted person with an incredible work ethic and integrity. He had a long career in the technology industry and was currently employed with IBM Fredericton. Throughout his career, Glen had the opportunity to contribute to many interesting and cutting-edge projects. He is described by his colleagues over the years as a respectful, caring boss who was a great mentor and friend. Certainly, some of his closest friends, were at one time his co-workers. Many of the younger colleagues describe themselves as his "surrogate sons and daughters." He was a guy who cared about his "work family" and wanted each one of them to succeed. Glen worked across the globe and received many accolades and awards for his work, but as a modest guy, he rarely spoke of his successes. Glen certainly took his work seriously, and it was an integral part of his life.
Glen was predeceased by his parents, Jack and Margaret Campbell, and his brother, Richard Campbell. He was also predeceased by his dear friend, David MacDonald. He is survived by his wife, Reta-Ann, and his sons, Matthew (Jessica) and Jackson, as well as his dogs, the late "Sadie Marie," and "Raleigh." He is also survived by his "adopted daughter," Cheralei Betts (Chris) and their daughter, Josephine; his brother, Michael Campbell and his wife, Beth, along with their sons, nephew, Sean (Jen) and great nieces, Jayla and Alicia; nephew, Corey (Madison), and nephew, Craig (Megan). He leaves behind his special in-laws, Russell and Glenna Best; and siblings by marriage: best friend, Elizabeth Best-Wallace and her husband, Don, along with their daughters, Meghan and Karrina, who are like his own daughters; John Best (Willa) and their son ,Cameron (Becky); Peter Best (Tammy) and their children, Alyssa, Ethan, and Denver; Patty Best; Russ Best and his daughters, Savannah, Colbie, and Alivia. Glen also leaves behind friend and "Harvest Buddy," Tim Hoyt; family friend, Peter Lawson; and many cousins and relatives; as well as, his longtime,dear friends, Steve Hamilton and Lara Theoret and theirsons, Adian and Jaxon; Ellen Tapley, "the sister he never had;" and his "Brothers in Arms," Jody Brownell and Greg Davis.
Due to an increase in Covid-19 cases at this time, a celebration of life will be held at a later date. Any donations in Glen's honour can be made to the "MEMS" school breakfast program, by mail directly to: Minto Elementary/ Middle School 42 Cedar Street, Minto, NB, E4B 2Z9
To plant a tree in memory of Glen Campbell, please visit Tribute Store
Services for Glen Campbell
There are no events scheduled. You can still show your support by planting a tree in memory of Glen Campbell.
Visit the Tribute Store


Share Your Memory of
Glen