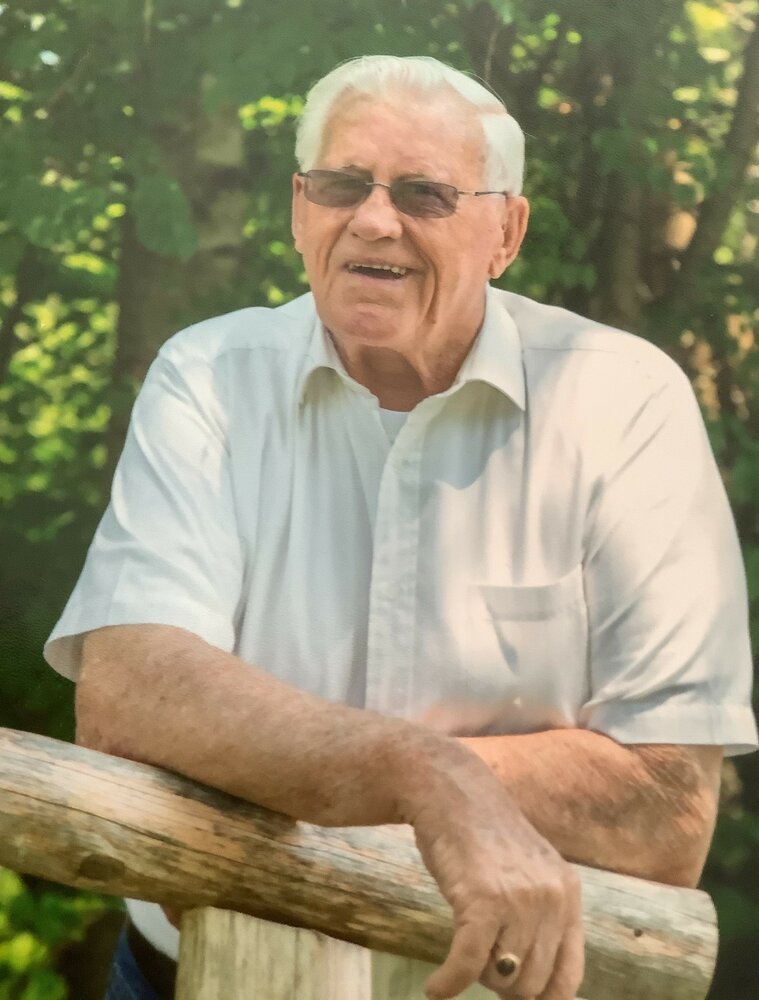 Obituary of Bernard Fenton Doak
Doak, Bernard Fenton
Born: June 28, 1936
The passing of Bernard Fenton Doak of Fredericton occurred on Wednesday, August 10, 2022 Son of the late Bernard Francis Doak and Hilda Mae Harrison Doak.
Survived by loving wife of 64 years Patricia, daughters Cynthia Doak and Pamela Doak(David Wood), grandsons Jackson and Colter, who were the lights of his life, Matthew (Brittany), Shawn (Samantha) and Corey Wood. Great grandchildren Walker, Weston, Mason and Sophie. Sisters Mary Brown (Jim), Brenda MacAleer (Skip), Kathryn Newman (Stanley), and a very special brother David (Dick) who was always there when I needed him, and his wife Laverne. He is also survived by many nieces and nephews and many special friends and good neighbours.
He is predeceased by his parents and his sisters Linda White and Yvonne McGarvey.
Special thanks to Saint John Regional Heart Unit, the Dialysis Teaching Department in Saint John, the hemodialysis unit in Fredericton, Dr. Sohi, Dr. Benaya, the staff of extramural NB, and Dr. Heidi Moore, his family physician who went above and beyond in his care, Dr. Gordon MacDonald and the amazing staff of Hospice House.
There comes a time when we must part to begin a new journey. Surrounded by the love and support of his family, Fenton left us to begin his new journey with peace and courage on August 10, 2022 A true outdoorsman, he appreciated the change of seasons, the hunt, and the bounty of nature. He was a master of taking old, broken and discarded items and carefully restoring them to useful working pieces. Above all, it was his relationships with people from all walks of life that meant the most to him. He was a great storyteller with a sharp wit and a wicked sense of humour.
He enjoyed sharing a joke, time spent with family and friends, and had a generous spirit, never hesitating to lend a hand or help to someone in need.
It is in this spirit that he requests that a donation of time, volunteerism, or an act of kindness be paid forward in his memory.
Fenton will be missed dearly by his family, remembered fondly by many and forgotten by none. In respecting Fenton's wishes there will be no visitation or funeral service. A graveside burial will take place at a later date at Douglas Rural Cemetery.


Share Your Memory of
Bernard